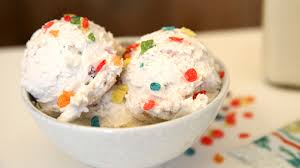 The second annual Scooper Bowl Sunday ice cream eating contest hosted by Sweet Ride Ice Cream will take place on Saturday, February 3! If you are interested in participating, stop into Sweet Ride any time between now and January 31 to compete for your place in the contest!
For just $20, you will receive a free t-shirt, $2 off your next purchase, and 3 scoops of ice cream of your choosing with your choice of toppings. You'll race to finish your 3 scoops and to see if you qualify for 1 of the 8 spots in each category (children, teens, adults, and doubles adults). If you make it, you'll report back to Sweet Ride on February 3 to face off against the other fastest eaters!
Good luck!
And a portion of the proceed will be given to GBFB!